If getting a better body tops your resolution list for 2020, you're in good company! So many of us struggle to tame stubborn areas of fat such as double chins, muffin tops, and spare tires, and we keep on struggling because these areas are notoriously impervious to regular attempts at diet and exercise.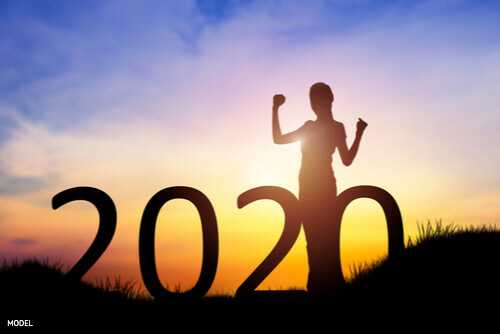 The good news is that your struggle can finally be over in 2020 with a little help from CoolSculpting® non-invasive fat reduction. We know you've heard about CoolSculpting a million times by now, and you're probably curious but a bit skeptical about results. We get it. Freezing your fat away sounds too good to be true, right? Well, we're here to tell you that CoolSculpting works!
Is 2020 your year to achieve your body contouring goals? Find out! Here's a closer look at CoolSculpting at Chesapeake Vein Center & MedSpa, and how it may help you.
For your best results, Chesapeake's CoolSculpting-certified team recommends:
Advanced technology
Chesapeake Vein Center & MedSpa provides CoolAdvantage Plus and CoolAdvantage Petite™ treatments for faster, more effective treatments. CoolAdvantage Plus speeds your treatment time while also improving the effectiveness and comfort of your session, while the Petite applicator is designed to treat upper arm fat with ease.
Advanced care
Our team has undergone advanced training at CoolSculpting University to administer the most effective treatments. The hard fact about CoolSculpting is that not all treatments are equal. The most effective CoolSculpting sessions require a firm understanding of the technology and your anatomy, as well as the nuances of applicator placement and treatment time. If you're looking for results, you need a CoolSculpting provider with the experience and skill to get you where you want to be.
Careful consultation
Your first step is scheduling a consultation so our team can assess your "trouble" spots and determine if CoolSculpting is an effective solution for you. Not everyone is right for CoolSculpting. Some people come in thinking that CoolSculpting can help them lose weight, but CoolSculpting is not a weight loss treatment. This advanced treatment is designed specifically to reduce pinchable pockets of fat, not reduce your overall weight or size. For larger fat reduction needs or weight loss, we can refer you to other treatments. Many people can and do benefit from CoolSculpting, however, and you could be one of them in 2020!
To learn more about CoolSculpting in 2020 with us, please call a href="tel:+17578197633″>757.819.7633 or request a consultation online today.