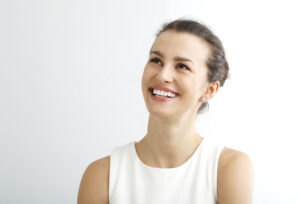 After just over a year at Chesapeake Vein Center and MedSpa, the Halo Fractional Laser is still giving patients the incredible results that made it one of the most technologically advanced pieces of equipment available! The results from Halo are universally impressive, and the creators of the device, Sciton, Inc., are extremely pleased with how well Halo has done on the market.
The Halo Fractional Laser redefined the laser industry, and is the first laser of its kind. Through its unique Dynamic Thermal Optimization feature, the laser adjusts its strength to achieve each individual patient's desired results. As the laser treats pigmentation and complexion conditions, it also cools the patient so they stay comfortable. With the Halo Fractional Laser, downtime is reduced to a minimum while results are optimized.
At Chesapeake Vein Center and MedSpa, surgeon and cosmetic expert Dr. Surya Challa uses the Halo Fractional Laser to revitalize his patients' facial appearances with the most advanced technology available. Halo treatments at Chesapeake Vein Center and MedSpa are the first of their kind in Virginia, and are used to treat wrinkles, fine lines, pigmentation problems and more in one convenient location.
Dr. Challa recently appeared on the Hampton Roads Show to discuss Halo, watch the video here!
For more information on the Halo Fractional Laser or Halo treatments at Chesapeake Vein Center and MedSpa, contact us today at 757-663-5461 and schedule your consultation.