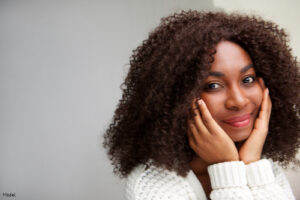 We know all too well how the winter months can wreak havoc on our skin, but with the right preparation, you can brave the cold with a refreshed, revitalized complexion. Now's the time to prioritize your skin, and we're here to help! As we mentioned before, Chesapeake Vein Center & MedSpa has expanded its aesthetic services. We're thrilled to give you more information about all our newest treatments ideal for achieving brighter, renewed skin.
Here's an introduction to three skin renewing treatments we think you'll love:
This professional exfoliation treatment uses a sterile blade to carefully remove the outermost layer of dead skin cells and "peach fuzz" hair to reveal smoother, refreshed skin. Dermaplaning is a gentle treatment with no social downtime or side effects. Best of all, it's safe for all skin types and ages. If you have dull or dry skin, this treatment may be especially ideal for you. Dermaplaning can also be used to boost the results of other aesthetic treatments, enhance product absorption and prime skin for flawless makeup application.
Using a diamond-tip wand, microdermabrasion gently exfoliates the most superficial layer of skin cells, revealing brighter, more radiant skin. Similar to dermaplaning, it can also enhance product absorption and boost the results of other professional treatments such as chemical peels. As a smooth canvas, your skin after microdermabrasion will be able to absorb and benefit from treatments like chemical peels, giving you optimal results. Microdermabrasion works for most skin types and can improve the appearance of dullness, pore size and uneven skin texture. Results are immediate, and with personal consultation, we'll be able to create a long-term skin care regimen that fits your exact needs.
We are proud to provide clinical facials by Environ, a globally recognized medical-grade skin care line built on science, beauty and care. Customizable to our patients' exact needs and goals, these facials are proven to have glowing results. With advanced technology, Environ's facials make a lasting difference to skin. They can improve the appearance of lines and wrinkles, melasma, sun damage, age spots, pore size, textural irregularities and more. Plus, there is minimal to no downtime, so you will leave your session feeling intensely refreshed and revitalized. Depending on the intensity of your peel, you should enjoy optimal benefits within two weeks following your treatment.
We are eager to work with you to find the best treatment plan for your unique skin care needs and goals. To learn more about our newest services or any of our skin renewing treatments, please call 757.819.7633 or request a consultation online today!