Let's be honest — most of us struggled with acne as teenagers and for many, it followed us into adulthood, too! Severe and persistent acne doesn't always subside to leave us with clearer skin over the years; it often leaves behind acne scars that we're always working to conceal. Thankfully, with the help of the skin care experts at Chesapeake Vein Center & MedSpa, it doesn't have to be that way anymore! Diminishing acne scars is just one of the many benefits of one of our most multi-tasking skin rejuvenation treatments: microneedling.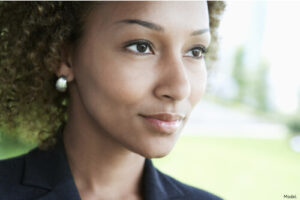 This month, treat your skin to total rejuvenation and care while we're offering $150 off a series of three microneedling treatments.
Why invest in a series of microneedling treatments? Here's why!
No more acne scars
Acne scars are what's left of your skin's efforts to heal itself, and sometimes our skin needs an extra boost for better healing. That's where microneedling comes in. Microneedling causes tiny micro-injuries to your skin, which triggers the skin's natural healing process, prompting the growth of healthy, new collagen and elastin for a host of long-term benefits including the dramatic improvement of acne scars!
Enjoy younger-looking skin
We consider microneedling a powerful multi-tasking treatment because of the wide variety of improvements people can experience. Many of these improvements result in overall younger-looking skin. The natural healing stimulated by microneedling leads to diminished lines and wrinkles, stretch marks and scars while simultaneously lifting, tightening and revitalizing skin. Your friends and family will demand to know how you achieved your years-younger look with little to no downtime and without looking "fake," and you can tell them about microneedling!
Microneedling is safe and effective for ALL skin types
We are proud to provide the safest and most effective microneedling treatments here in Chesapeake. One of our favorite aspects of this impressive treatment is that patients can enjoy results similar to those achieved with photofacials and fractional laser therapy, but as opposed to laser treatments which are suitable for lighter skin tones, microneedling can be used on all skin tones!
Learn more about microneedling and prepare to say goodbye to pesky acne scars and signs of aging by calling us today at (757) 819-7633 or schedule a consultation online.