Happy New Year! We need to ask: Does one of your New Year's resolutions involve taming a certain "problem spot?" If so, have you ever considered CoolSculpting® non-invasive fat reduction? It's a new decade, a prime time for new ideas, so if you haven't considered CoolSculpting before, it's time to reconsider! Today, help is finally at hand with state-of-the-art non-invasive fat reduction technology that helps you accomplish the impossible.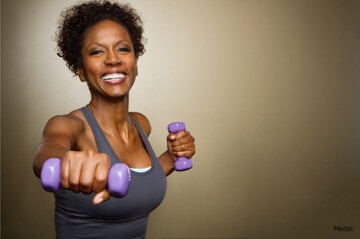 Here's why CoolSculpting should be a part of your new year:
CoolSculpting works where and when you can't.
In case you haven't heard, certain types of fat do not respond to diet and exercise. There are two main kinds of fat. Visceral fat is bad for your health because it's internal and wraps around your organs. But with diet, you can dramatically reduce visceral fat. However, subcutaneous fat is the pinchable, pliable kind. It's relatively harmless but quite unsightly and, unfortunately, virtually indestructible. That's why CoolSculpting was invented. It is specially designed to reduce pinchable pockets of flab (double chin, muffin top, love handles, saddle bags, bat wings) so you aren't stuck spending fruitless hours at the gym wondering why your "problem spots" won't budge.
There's no hassle.
CoolSculpting treatment involves sitting back and relaxing for an hour or less. You can nap or spend time on your phone while CoolSculpting freezes away targeted fat cells. Since there's no surgery or any invasive measures involved, you can go back to life immediately following your treatment.
You'll enjoy natural-looking improvements.
Once your fat cells are frozen, they get flushed away through your endocrine system (urine) in the weeks and months following your treatment. This means there are no incisions or dramatic changes to your body. Your target area will gradually slim down, similar to the gradual improvement you might see from your gym workouts. Only you need to know how you got your results.
We can't wait to help you achieve your best body in 2020! To learn more about CoolSculpting in Hampton Roads, please call 757.819.7633 or request your personal consultation online today.