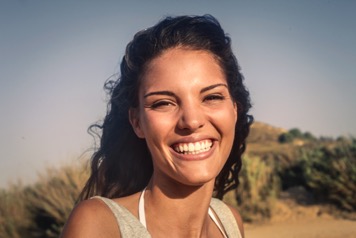 We're proud to report that three of our most popular treatments are considered to be among the "Best Treatments and Products in the World," according to NewBeauty, a leading beauty authority. This prestigious distinction honors the cream of the crop in aesthetics, and we are thrilled to receive confirmation that we are providing the highest quality treatments and services possible.
Here's a look at our award-winners:
Halo™ ("Powerhouse Skin Resurfacer")
The one-and-only Halo is a fractional laser skin resurfacing treatment that renews your skin to reveal a bevy of improvements, from tighter pores and smoother skin to more even skin tone. What makes Halo unique is its hybrid laser, which treats every level of skin with two types of energy—ablative and non-ablative—for amazing improvements with less than a week of downtime.
CoolSculpting® ("Fight Fat in a Flash")
Slimmer, trimmer contours? Check. Natural-looking results? Check. Little to no downtime? Check. What's not to love about CoolSculpting, the world's most popular fat reduction treatment?
Botox® ("All-Star Wrinkle Eraser")
We love the benefits and ease of treatment with Botox, the world's most popular injectable treatment. With minimal to no downtime, you can smooth stubborn forehead lines, crow's feet, and more for up to four months of rejuvenation.
To schedule an award-winning treatment, please call  757.663.5461 or request a consultation today.