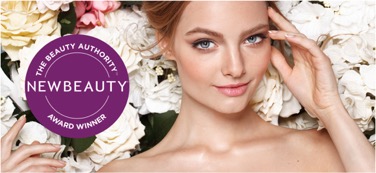 Guess what? Our favorite non-invasive fat reduction treatment just won another award! The non-invasive fat reduction treatment CoolSculpting® has been singled out yet again by NewBeauty for the 6th consecutive year as The Best of the Best in aesthetic treatments. Botox® also won top honors as the "Best Wrinkle-Erasing Injectable!"
We are so pleased to be a provider of these acclaimed treatments. It is our #1 goal to help you achieve your absolute best. Here's a closer look at CoolSculpting and Botox, and why you'll love these treatments, too!
CoolSculpting is the world's most popular non-invasive fat reduction treatment, helping millions of people to slim down their trouble spots without surgery and with minimal to no downtime. Despite the fact that CoolSculpting keeps winning awards, we still see patients who are nervous about this treatment or worried it may not work for them. What we find to be most helpful for these patients is sharing our experience with CoolSculpting so they know exactly how it works. Here are a few highlights:
•CoolSculpting freezes away fat.
During your treatment, we will place cooling panels on your target areas to crystalize fat and disable it. This means you will sit or lay back and relax during your treatment while the CoolSculpting technology is busy at work cooling down your "problem spots."
•There's little to no downtime.
You can expect to resume your regular day immediately after your treatment.
•You'll see gradual benefits.
CoolSculpting offers gradual improvements in the weeks and months following treatment. Typically, optimal results are seen after 3 months, though some may see benefits sooner. Every person responds differently to treatment.
•More than one treatment may be needed.
We sometimes recommend a series of treatments to meet your goals. We will help you plan your perfect CoolSculpting regimen during your personal consultation, based on the size and number of treatment areas and your individual goals.
And we can't forget Botox, which also won as a Best In-office Treatment! Tried-and-true Botox is a proven skin rejuvenation tool that smooths away wrinkles and reveals a younger-looking appearance simply by relaxing the muscles underneath your wrinkles. What this means to you is natural-looking, effortless rejuvenation that's never artificial or "overdone." The younger set also loves the preventive nature of Botox for its ability to keep lines from forming in the first place.
We feel truly privileged to be your aesthetic providers, and we are thrilled to offer you an acclaimed selection of treatments to help you achieve your very best results. To learn more, please call 757.663.5461 or request your consultation online today!