It might feel like the season just began, but the end of summer is around the corner and it's time to start preparing for a new school year. To look and feel your best, you'll need a radiant complexion. Try these proven tricks to reveal gorgeous skin with minimal to no downtime.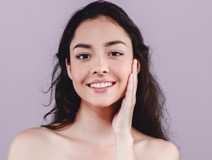 Here's a list of common skin concerns, followed by the treatments to help:
Acne scars
Microneedling diminishes acne scars in addition to improving surgical scars, fine lines and wrinkles, and stretch marks. This safe, highly effective treatment stimulates your skin's natural healing response to reveal fresh new skin that's brighter, smoother, and more radiant!
Uneven tone/blotchiness
Achieve a luminous, more evenly-toned complexion with the non-invasive healing power of light energy. Photofacials are the gold standard for improving pesky pigmentation irregularities like rosacea, blotchiness, sunspots, age spots, and freckles. Best of all, this non-invasive treatment takes just 15-30 minutes and requires little to no downtime, so it easily fits into your hectic school-year schedule.
Dullness
Any of the skin rejuvenation treatments on our menu will help brighten your complexion. Our leading skin treatments will clear away dull, damaged skin to reveal a radiant, intensely-refreshed complexion. Treatments to consider include Halo™ laser skin renewal, micro-needling, MicroLaserPeel®, BBL™ photofacials, fractional laser skin resurfacing, and chemical peels. We'll help you discover the ideal skin treatment to meet your complexion's unique needs and your downtime preferences during your personal consultation.
Of course, skin rejuvenation treatments are only part of the equation for a healthy complexion. Pairing regular skin treatments with medical-grade skincare products can help you get the glow you're looking for, plus improve and help maintain your results. At Chesapeake Vein Center and MedSpa, we carry SkinMedica® products including Lytera® Skin Brightening Complex, Skin Polisher, and more to maintain happy and healthy skin. These products are safe for all skin types, and our staff can help determine which are best for your unique skin type and needs.
Discover the perfect skin rejuvenation treatment for you by calling 757.663.5461 or request your FREE consultation today!