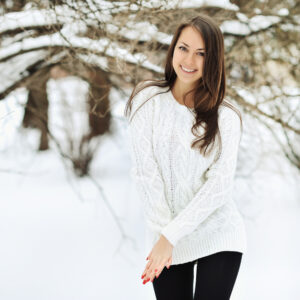 The holidays are one of the best times of the year. Seeing friends and family, celebrating with presents and food, and looking back on the last year is never a bad idea…that is, until the year turns to 2016 and all those cookies and cakes show up around your midsection. With CoolSculpting® in Chesapeake, Virginia, patients can get rid of that unwanted fat and beat the holiday bulge this season!
Unwanted fat can be stubborn and resistant to just diet and exercise. Even when you aren't eating too many sweets during the holiday season, fat can store up in the abdomen, thighs, back, and muffin top, keeping you from feeling confident in your body. When diet and exercise just aren't enough, CoolSculpting treatments can be a saving grace for long-lasting non-surgical fat reduction.
CoolSculpting at Chesapeake Vein Center and MedSpa reduces unwanted fat in problem areas like the muffin top and bra roll. During CoolSculpting treatments, revolutionary technology freezes fat away—targeting just the fat cells without harming any other tissue. After the fat is frozen, your body naturally gets rid of it in the following weeks after treatment. The result is the leading non-surgical, non-invasive body contouring that has made headlines around the country!
CoolSculpting is FDA-cleared, safe, and effective for fat removal and requires absolutely no downtime*.
To learn more about CoolSculpting in Virginia at Chesapeake Vein Center and MedSpa, call 757-663-5461 to schedule your consultation today!