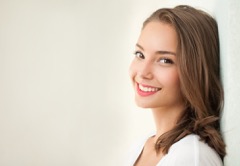 Want to know how to have bright, beautiful, wrinkle-free skin well into your forties and fifties? Start receiving skin care treatments right now. That's it! The earlier you start a regimen of preventative skincare treatments, the stronger your skin will be and the healthier it will look down the road. At Chesapeake Vein Center and MedSpa we offer numerous skincare treatments that can help you prevent the formation of fine lines and wrinkles on your skin.
One such treatment is Botox®. You may know it as the revolutionary injectable that works wonders for smoothing out wrinkles and eliminating signs of aging on your forehead and around the eyes, but a little known fact is that it also works as a preemptive measure. Receiving Botox treatments in your mid-to-late twenties can help prevent the formation of wrinkles later on. Botox works to counteract the aging process by relaxing forehead muscles at a relatively early age, enhancing the longevity of your smooth, beautiful skin.
Other treatments, such as micro-needling, photofacials, and chemical peels, can also maintain your skin. Micro-needling uses an applicator tool with dozens of tiny needles to stimulate the production of collagen deep in the structural layers of the skin. Collagen occurs naturally, and is responsible for keeping the skin tight and young-looking. Micro-needling jump starts the production of collagen so that your skin can keep glowing for years to come! Photofacials and chemical peels also work to fight the signs of aging. They can eliminate skin imperfections like blemishes, redness, and age spots, as well as improve the appearance of rosacea and acne.
Call 757-663-5461 today to schedule your consultation in Chesapeake and learn more about our preventative treatments.