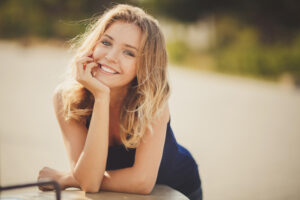 Well, we can't really send your skin to boot camp, but the next best thing is a MicroLaserPeel®! Often referred to as a weekend peel for its minimal downtime, this intense skin rejuvenation treatment is definitely a workout for your skin that can reveal a dewy, thoroughly refreshed glow in a matter of days.
The MicroLaserPeel is one of our favorite skin rejuvenation treatments here at Chesapeake Vein Center and Medspa because it's an easy and comfortable skin-renewing treatment that can be tailored to your skin's exact needs, from mild to intense skin rejuvenation on the face, neck, hands, and chest.
The benefits are pretty awe-inspiring. Because the MicroLaserPeel gently removes the outermost layer of skin to trigger new collagen growth, this treatment can improve a bevy of common skin concerns, including sun damage, scars, keratosis, wrinkles, and pigmentation irregularities. The end result? Noticeably refreshed, younger-looking skin with an overall improvement in skin texture, tone, and vibrance.
Got a weekend? We'll give you results with MicroLaserPeel! Call us today at  757.663.5461 or fill out our contact form for a complimentary consultation.