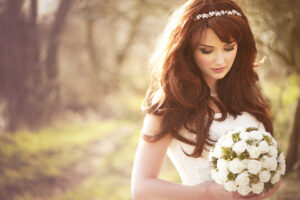 It's time to say "I do!"—to fresh, beautiful skin! With wedding season upon us, it's time to jumpstart your skin care routine so you can look positively radiant on your big day. For luminous skin that steals the show, treat yourself to a series of chemical peels at Chesapeake Vein Center and MedSpa.
Chemical peels are terrific exfoliators, removing the outermost layers of skin to encourage new collagen growth. Depending on the intensity of the peel, these treatments can provide a range of benefits. Our mild peel reveals a dewy glow, while our intense peel can address a bevy of common skin concerns, including fine lines, pigmentation irregularities, redness, age spots, brown spots, and melasma (a tan or dark patch of discoloration on the skin resulting from sun exposure or pregnancy).
Here at Chesapeake Vein Center and MedSpa, we use chemical peels to revitalize not only the face, but also the neck and chest area. Many of our patients begin to see results within five to seven days following treatment. For optimal results, we recommend a series of treatments, which is why now is a great time to get started to look your freshest for a late spring or summer wedding.
There are lots of ways to exfoliate your skin. But a chemical peel can do so much more! For stunning beauty at your wedding, call us today at  757.663.5461 to schedule your chemical peel consultation.