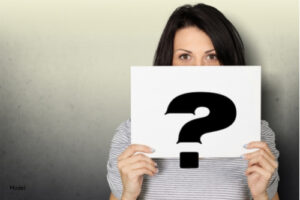 CoolSculpting®
is truly one of the most amazing inventions of the decade. This non-invasive fat freezing treatment has been successfully used by millions of people to reduce stubborn fat bulges and help them achieve long-lasting confidence without surgery or downtime. As the world's most popular fat reduction treatment, CoolSculpting inspires a lot of interesting questions. Here's a look at three we hear often at Chesapeake Vein Center & MedSpa.
FAQs
Can CoolSculpting tighten the skin under my chin?
Yes! We are thrilled to report that CoolSculpting is not only FDA-cleared for the treatment of visible fat bulges in the submental (under the chin) and submandibular (under the jawline) areas, but it's also FDA-cleared to affect the appearance of lax tissue with submental area treatments! Researchers aren't exactly sure how CoolSculpting works to tighten lax skin, but some speculate that it may help to thicken skin, resulting in a smoother, tighter look. Anecdotally, patients from around the world have reported seeing improvements in skin texture for other treated areas of the body, not just the chin. In fact, a clinical evaluation in PubMed [https://pubmed.ncbi.nlm.nih.gov/25417573/] demonstrates "consistent improvement in skin texture, laxity and cellulite after cryolipolysis as independently assessed by patients and investigators." Though CoolSculpting's skin tightening benefits definitely require further research, that shouldn't stop you from enjoying your own anecdotal results in the meantime!
Can CoolSculpting decrease visceral fat?
CoolSculpting is designed to reduce a specific type of fat called subcutaneous fat. Subcutaneous fat is the top layer of fat on your body, the fat you can pinch between your fingers. You know it well as "pinch an inch" fat! In recent years, researchers have been interested in determining if non-invasive fat reduction can tame more than just "pinch-an-inch" fat; if it can also tackle visceral fat! Visceral fat is located deeper within your body, near your internal organs. This type of fat can adversely affect your health by wrapping itself around your organs and raising your risk of heart disease and diabetes. Here's what we know for sure: The CoolSculpting research so far only points to a reduction in subcutaneous fat. Still, that's a wonderful benefit in itself! Reducing those fat bulges is a life-changer!
Can CoolSculpting work with just one treatment?
This is the question everybody asks. What we have found in our years of administering advanced CoolSculpting treatments in Hampton Roads is that every person responds differently to treatment. While one person may achieve their goal with just one treatment, another may need to undergo a series of three or even five treatments to see the results they want. What we know for sure: Numerous studies on CoolSculpting are in, and this treatment does provide the results you want! The key to achieving your goals is choosing an experienced provider who can help you determine the ideal treatment regimen for you during a personal consultation. This is where Chesapeake Vein Center & MedSpa shines! Personally tailored treatments are our specialty and passion. To learn more about CoolSculpting, please call
(757) 819-7633
or
request a consultation online today!