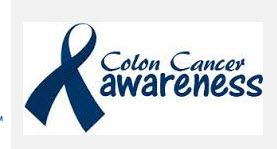 Chesapeake Vein Center and MedSpa's board-certified Dr. Surya Challa performs various surgeries including Laparoscopic Colon Surgery. Colon surgery, or colectomy, can be used to treat a number of different conditions including colon cancer, Crohn's disease, colorectal cancer, rectal prolapse, ulcerative colitis and diverticulitis. Chesapeake Vein Center and MedSpa offers advanced operating rooms for these types of procedures so patients can rest assured they will be getting the best treatment in the best environment.
Unlike traditional "open" colon surgery, Chesapeake Laparoscopic Colon Surgery is a minimally invasive procedure that involves three to five small incisions in order to view the larger organs. This state-of-the-art robotic technology is a safe and effective treatment with less discomfort and scarring and a shorter recovery time than traditional surgery. The length of Laparoscopic Colon Surgery at Chesapeake Vein Center and MedSpa varies based on the type of condition being treated. Recovery time for this procedure is 1 to 2 weeks, however patients should wait before performing strenuous activity at least 3 to 4 weeks after surgery.
Every year, doctors across the United States perform over 600,000 surgical procedures to help treat various colon diseases. Chesapeake Vein Center and MedSpa's very own Dr. Challa is one of those doctors. Dr. Challa has performed over 250 colon surgeries in his career and continues to help those suffering from all types of colon diseases.
March is Colon Cancer Awareness month! Contact Chesapeake Vein Center and MedSpa at 757-663-5461 if you have any questions or need to set up a consultation with Dr. Challa.