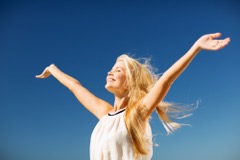 At Chesapeake Vein Center and MedSpa, we are passionate about helping our clients reach their aesthetic goals in the most comfortable environment possible. This is why we hold special open house events at our Chesapeake, VA office open to anyone who is interested in receiving a treatment, or simply wants to find out more about our services. Our next event will be held July 21st 2016 and all are welcome to join us!
During these fun and friendly events, you can meet our experienced team and receive a personalized assessment to find out whether a specific treatment is right for you. After you've asked all your questions and understand the full scope of your desired procedure, you can decide whether you want to schedule a full consultation at a later date.
One of our most popular and most requested treatments is CoolSculpting®, the innovative fat reduction treatment that actually freezes your fat away. Fat cells on the abdomen, back, love handles, flanks, or thighs are cooled to a freezing temperature, shrinking the cells so they can be naturally flushed from the body. The process is completely non-surgical and non-invasive for a more comfortable, less stressful experience.
If you are interested in learning more about CoolSculpting, or any of the other services we offer, call 757-663-5461 or email us at hello@18.191.118.78 and RSVP to our event in Chesapeake, VA on July 21st!