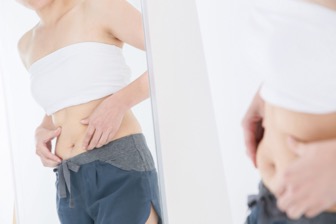 We're officially entering the CoolSculpting® countdown—that special time of year before beach season arrives, when the weather is getting warmer and reminding you of your long-forgotten body contouring goals. Those goals were easy to forget when your body is hidden under layers of comfy winter clothing, but now you're starting to feel the clock ticking away.
Fret not! If you're eager to undergo CoolSculpting to slim down pesky problem spots, there's still time to see results before the dog days of summer. But don't forget that you can do CoolSculpting any time of year.
To ensure you get the most from your CoolSculpting treatments, here's a look at the answers to some of the most common questions we hear every day.
Will I see results in a month?
We can best answer this question by explaining the science of CoolSculpting. CoolSculpting works through a process called cryolipolysis, which disables fat cells by freezing them. Once your fat cells are frozen, your body gradually flushes them away in the weeks and months following your treatment. This gradual purging process is controlled by your body, which means it's impossible to predict when exactly you will start noticing improvements. Some people see improvement within a month, while others wait 3 months before seeing benefits.
How much fat will I lose after one treatment?
CoolSculpting has been clinically proven to reduce 20 to 25 percent of targeted fat cells in one treatment. However, some patients need more than one treatment to achieve their desired results. Keep in mind that it's easy to forget what you used to look like, making your results appear less significant than they really are. That's why we carefully document every series of treatments with 3 sets of 360-degree photos. Before and After photos are the best way to keep close track of your improvements.
What happens if it doesn't work?
Rarely do we see a patient who doesn't respond to CoolSculpting. In the event this happens, we will work with you to help you achieve your desired goal by offering further treatment or recommending a different body contouring solution.
Is CoolSculpting right for me?
CoolSculpting is not for everyone. This popular non-invasive fat reduction treatment is designed to reduce fat bulges in specific, targeted areas of the body, such as a muffin top or love handles. CoolSculpting is not designed to reduce your overall weight or body size. Optimal results are seen among people who are near their ideal weight but are bothered by pesky pockets of excess fat. However, we also notice significant improvements among larger men or women, such as gastric bypass patients, who are seeking to reduce fat in a specific area, such as the neck or underarms. We will meet with you during a personal consultation to determine if you will benefit from treatment.
What are the possible side effects of CoolSculpting?
Common side effects include redness, minor bruising, tingling, numbness, or discomfort in the treated area. Be sure to receive your CoolSculpting treatment from a certified CoolSculpting provider. Dr. Surya Challa and his highly trained staff offer safe and effective CoolSculpting treatments. Chesapeake Vein Center and MedSpa was recently awarded Club 1,000 status by CoolSculpting as a provider who has performed over 1,000 CoolSculpting treatments. We will work closely with you throughout your treatment and afterwards to ensure your comfort every step of the way.
To learn more about CoolSculpting, call  757.663.5461 or click here today.