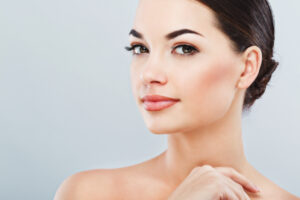 Nothing grabs someone's attention like bright, striking eyes from across the room, but wrinkles around the corners of your eyelids can add years onto your appearance and make your dashing eyes seem dull and tired. Show the energy and vitality you want in every glance with Botox® for crow's feet at Chesapeake Vein Center and MedSpa.
Wrinkles are caused by a gradual loss of collagen in the skin. Collagen gives skin the smooth, elastic quality that keeps you looking young. Without collagen, wrinkles and fine lines form in active areas like the eyes. As you frown, smile, laugh, or squint, your skin becomes wrinkled and aged, which nobody wants!
Botox is an FDA-approved anti-aging treatment that prevents future lines and wrinkles from forming, while reducing the existing signs of aging for a younger, more vibrant you. Botox relaxes muscle activity in active areas, so that your facial expressions don't make existing wrinkles more prominent. As the muscles relax, your skin has an opportunity to restore a smooth and clear appearance that will have everyone guessing your age-defying secret.
Botox treatments at Chesapeake Vein Center and MedSpa are quick and require almost no downtime. Results can be seen immediately and last for 3-4 months. Resist signs of aging and flaunt your gorgeous eyes without worrying about wrinkles with Botox in Virginia.
For more information on Botox in Virginia, call 757-663-5461 to schedule your consultation at Chesapeake Vein Center and MedSpa today!