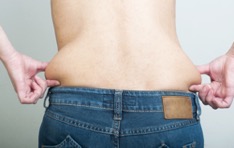 Are you interested in CoolSculpting but not sure it's right for you? Here's a look at some of your most frequently asked CoolSculpting questions.
Do I need to be a certain weight for CoolSculpting?
CoolSculpting is not a weight loss treatment. Ideal CoolSculpting candidates are not looking to lose weight but to trim noticeable bulges in certain areas, like a belly pooch or underarm fat. If you are hoping to significantly reduce your overall weight or size, you may be better served by first consulting with a nutritionist or health coach who can help you follow a healthy diet and exercise regimen. Once you are closer to your ideal weight, CoolSculpting can help you fine tune your body contouring goals.
Is there such a thing as the wrong kind of fat for CoolSculpting?
CoolSculpting works by freezing fat cells underneath the skin. To do this, the CoolSculpting device uses special cooling panels and suction to suck up the excess fat and crystalize fat cells under the skin. Because many CoolSculpting treatments depend upon this suctioning action to grab and freeze as much fat as possible, the CoolSculpting treatment is most effective at reducing pinchable, pliable stores of fat that can be easily manipulated, such as a muffin top or love handles. Because certain areas of fat are difficult to suction, such as the thighs, CoolSculpting has designed a variety of panels to fit a wide range of areas and hard-to-reach places. We will carefully assess your needs during your personal consultation and determine the appropriate CoolSculpting regimen to meet your goals.
Is there a chance it won't work?
CoolSculpting is the world's #1 non-invasive fat reduction treatment for good reason. It works! (Check out our Before & After photos for proof!) Very rarely does a person not respond to CoolSculpting treatment. The real issue is not about effectiveness, but the number and quality of treatments a person may need. For starters, not all CoolSculpting treatments are equal. It takes years of experience to perform CoolSculpting treatments at their optimal level, helping patients achieve their best results. Second, every person responds differently to treatment. While one person may achieve their goal after one treatment, another may need two or three to see the results they desire. We can help you determine the optimal course of treatment for you during your one-on-one consultation.
With more than 1,000 successful CoolSculpting treatments under our belt, we are members of CoolSculpting's Club 1000 and have the expertise to help you achieve your body contouring goals for 2019! To learn more, call 757.663.5461 or request your free consultation today.