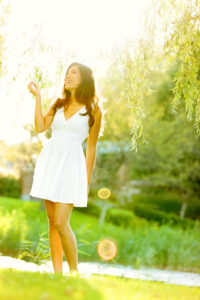 What better way to sail smoothly into summer than with laser hair removal from Chesapeake Vein Center and MedSpa? With summer right around the corner, it is time to rid yourself of unsightly hair and razor burn. Toss your razor and be done with the pain of waxing. With laser hair removal in Chesapeake, VA you will never again have to fight with ingrown hairs or check for a clean shave before heading out to the beach.
Laser Hair Removal is safe and effective for most skin types and provides a long lasting, hair free result to our Chesapeake, VA clients. It works by using light energy to disable the hair follicle while leaving the surrounding skin unaffected. The most commonly treated areas for laser hair removal include, lip, chin, underarms, sideburns, bikini and chest. To achieve your most desired results, we recommend repeat treatments because your hair grows in cycles.
You have the opportunity to spend this summer both hair free and care free. It's time to break up with your tweezer, razor and those painful wax strips. Find out how Chesapeake Vein Center and MedSpa can make this your best summer yet.
Call 757-663-5461 to schedule your consultation!