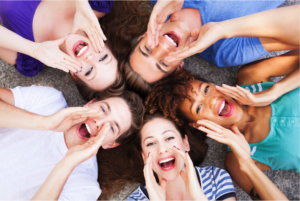 We weren't surprised to hear that the age of cosmetic patients is going down for cosmetic practices across the nation. At Chesapeake Vein Center and MedSpa, we regularly see patients of all ages seeking preventive treatments to protect the health of their skin and postpone signs of aging.
In the spirit of this pro-active approach to aging, we'd like to highlight a few of our favorite preventive treatments and their benefits.
Laser skin rejuvenation
There's no faster way to remove sun-damaged skin than with laser treatments like BBL™ photofacials and Halo™ fractional laser skin resurfacing. Laser energy targets deep down inside the layers of your skin, stimulating new collagen growth and cellular turnover. Regular laser skin treatments can take years off your appearance and impart a youthful, radiant glow. So not only will you look better, but your skin will also be healthier!
Botox® and dermal fillers
It's one of the biggest trends to date, using injectables as a preventive treatment to stave off wrinkles. Twenty- and 30-somethings are opting for treatments to keep lines and volume loss at bay. This treatment is a tried-and-true beauty standby as men and women of all ages enjoy the rejuvenating benefits of injectables.
Professional skin care products
We proudly carry medical-grade skin products from SkinMedica®, a leader in results-driven, research-based skin care. Nourishing your skin with renewing formulations helps to maintain the benefits of your laser treatments and also enhance your results over the long term. This month, we're thrilled to report that one of our products, SkinMedica's Lytera 2.0, won Allure magazine's Beauty Breakthrough Award! Lytera 2.0 is chock-full of antioxidants and nutrients like vitamin C to promote cellular turnover and improve the overall appearance of your skin.
Let us be your partner in prevention and achieving luminous, healthy skin at every age! Call 757.663.5461  or click here to schedule a consultation today.