Our goal is to help you achieve luminous, age-defying radiance at every stage of your life, which is why we are constantly advancing our skills and knowledge to provide the most effective skin care available. We strive to advance your knowledge too, so you can be a proactive participant in your professional skin care treatments. So, if you're interested in achieving a head-turning complexion, now is the time to schedule a laser skin rejuvenation treatment with us.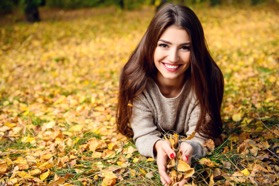 In case you didn't know, the fall and winter are prime times for any laser skin treatment because lasers and sun exposure are a very dangerous mix. For starters, receiving laser treatment on tanned skin poses a major risk for adverse reactions. You also need to avoid the sun after your treatment, since sun exposure can interfere with healing and cause other complications.
So, are you wondering which skin treatment to get? For a vibrant, luminous glow with smoother texture, smaller pore size, and more even tone, you can't beat the revitalizing combination treatment of Halo™ laser skin renewal and BBL™ photofacial. Halo is a laser skin resurfacing treatment that literally renews your skin by prompting vibrant new skin and collagen growth, while BBL photofacial is a non-invasive intense pulsed light treatment that reverses pigmentation irregularities such as freckles, sun spots, age spots, small veins, and other concerns. Together, these two skin revitalizers provide a synergistic boost of rejuvenation that will last you through the holidays and beyond.
Oh, and let's not forget the ultimate reason for skin renewal now — you'll have glowing skin just in time for the holidays! Since laser skin rejuvenation literally renews your skin, it provides benefits long after your treatment, as your skin continues to produce new collagen.
To learn more about laser skin treatments and achieving your best complexion, call 757.819.7633 or request a personal consultation today.