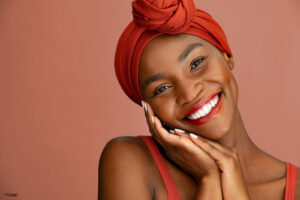 Botox® and dermal fillers are the top two most popular non-surgical aesthetic treatments on the planet, but that doesn't mean they are the most well understood. Plenty of our clients still come to us with questions concerning these FDA-approved age-defying treatments. Here's a look at a few of our most frequently asked questions to help you better understand your options.
Will I get better results if I receive both Botox and dermal fillers during my injectables session?
Botox and fillers are frequently administered during the same session to help our clients achieve optimal results. There are many reasons for this pairing! For one, Botox and Juvéderm® fillers work differently to help you achieve distinct benefits. For example, Botox is a neuromodulator that relaxes the muscles that cause your wrinkles to form. Once your muscles are relaxed, the overlying skin smooths out. Juvéderm fillers, on the other hand, are formulated with a modified form of hyaluronic acid (HA) molecules to boost volume upon injection by filling the skin. Fillers smooth wrinkles just like Botox, but they do so in different ways. For another example, Botox works on different areas of the face than fillers. Fillers help to boost volume in the cheeks, lips and jawline, whereas Botox helps smooth lines on the forehead, between the brows, around the eyes, lips and chin. Ultimately, all these reasons are what make Botox and fillers an ideal combination treatment. When administered together, they reveal a most balanced, natural looking result.
Do I need lip fillers or a lip flip?
This question comes up a lot these days, thanks to the growing popularity of the lip flip, and it's a good question! We like to answer it first by asking you another important question: "What kind of results are you looking for?" A lip flip entails relaxing a specific muscle on your upper lip to allow more of the red part of your lip to show. This action creates the illusion of a fuller lip without adding any volume. Fillers, on the other hand, are formulated to plump your lips and fill in lines and wrinkles, adding volume to smooth away irregularities and reveal a fuller upper and lower lip. If you are looking for dramatic lip enhancement, we may steer you towards fillers. If you're interested in subtle results, you may be satisfied with a lip flip. Your first step is contacting us for a personal consultation to determine the ideal regimen for your lip augmentation.
Will Botox and fillers make me look fake or "off?"
Not all injectable treatments are created equal. We've all seen bad Botox and fillers, where the person looks odd or frozen. There's no need to fear this at Chesapeake Vein Center and MedSpa because our master injector is well-versed in administering the most flattering and natural looking results possible. During your session, our injector will carefully study your facial anatomy, noting every contour and your bone structure, to determine the optimal regimen for your needs. No two injectables treatments are the same because no two people are the same. Rest assured, your treatment will be tailored to your exact needs and goals to deliver the most flattering results possible.
To learn more about Botox and fillers, give us a call at 757.663.5461 or request a consultation online today.