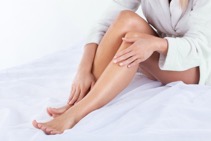 This winter is the perfect time to get smooth. Why shave your skin? Aside from the aggravation of folliculitis (inflamed hair follicles), shaving can lead to injuries such as lacerations. MedEsthetics magazine reported a substantial rise in at-home shaving injuries from 1991 to 2014. What if you could enjoy smooth, hairless skin without risking cuts and other problems associated with at-home hair removal? The Chesapeake Vein Center and MedSpa team provides laser hair removal in Chesapeake so that you can.
Each laser hair removal treatment takes only about 15 to 45 minutes, depending on the area or areas you plan to get treated. The laser targets active hair follicles, disabling them so that they cannot grow new hair. Hair follicles produce on different cycles, so more than one laser treatment will be necessary, but after just one treatment, hair growth will be thinner and lighter overall.
After laser hair removal, you'll have smoother skin without stubble growing in. You won't have to spend time each day shaving, and you won't have to worry about cutting yourself shaving. The best news is that if you start your laser hair removal now, by the time spring and summer arrive, you'll be bathing-suit ready!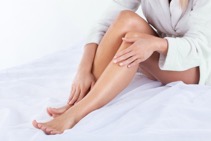 If you're ready to enjoy smoother skin without having to worry about razor burn, stubble, folliculitis, or worse—lacerations—then give us a call 757.663.5461 or fill out our online form to schedule a consultation.