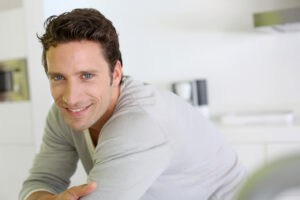 The workplace can be a stressful, competitive environment that leaves you with the signs of stress on your face. As men get older, the skin can lose its natural vitality, causing fine lines and wrinkles to appear. This can make them look older than they feel on the inside, which can be a major blow to their confidence. However, Chesapeake Vein Center and MedSpa has a solution!
Botox® is FDA-approved to fight signs of aging by temporarily relaxing the muscles in the forehead and around the eyes that cause wrinkles to form. Board-certified surgeon and cosmetic medical expert Dr. Surya Challa's injection technique produces age defying results without extreme loss of muscle mobility in the face, preventing a "frozen" look. Botox in Chesapeake is effective for treating crow's feet, glabellar lines, and classic forehead wrinkles.
Why should women be the only ones benefitting from the amazing results Botox has to offer? At Chesapeake Vein Center and MedSpa we believe that both men and women will receive a boost of confidence from their new, youthful look.
Schedule your consultation and find out what Botox can do for you! Call 757-663-5461 today!