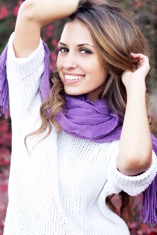 As you deck the halls (which sounds rather exhausting, doesn't it?), we want to impart a bit of advice: This harried season is a perfect time for taking extra care of yourself. For some of us, that means squeezing in an afternoon nap or a brisk walk. But we have a better idea! Nothing screams wellness better than glowing, vibrant skin! This December, give yourself an early present by scheduling a MicroLaserPeel® at Cheseapeake Vein Center and MedSpa.
Trust us. You'll love it. You can literally go from looking tired to vibrant with MicroLaserPeel in Chesapeake (though depending on your skin and your goals, you may opt for more treatments). Often referred to as the weekend peel, MicroLaserPeel works by exfoliating a thin, top layer of damaged skin. As your skin heals, fresh cells grow and resurface the treated area, resulting in younger-looking, more evenly toned skin on the face, neck, hands, or chest. After about three to four days, you can enjoy refreshed, newly revived skin.
Tis the season to get beautiful skin! Call us for a consultation at 757.663.5461.