Now that the holidays are upon us (only days away!), we wanted to take a moment to thank you for entrusting us with all your vein health and aesthetic needs! Everyone here at Chesapeake Vein Center & MedSpa is grateful to have such amazing clients like you, and we hope you and your family have a joyous and healthful holiday next week!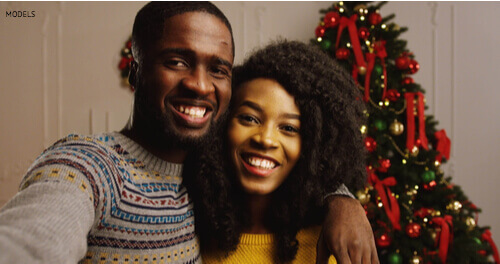 To show our thanks, we compiled a few of our favorite wellness tips, inspired by a story on happiness in Time magazine, to help you inject more joy into your holidays and start off the new year strong!
Notice the little things
Research indicates that the happiest people take time to smell the roses, so to speak. What's more, people who reported that they often took notice of "something beautiful" were 12% more likely to say they were satisfied with their lives.
Practice makes perfect
If noticing positive things doesn't come naturally to you, you needn't worry. You can literally train your brain to think more positively! All it takes is practice, according to the book, "The How of Happiness: A New Approach to Getting the Life You Want." Start by savoring something that you usually hurry through, such as your morning shower or eating a meal. Researchers discovered that study participants who were asked to savor two pleasurable experiences per day and reflect on them showed increased happiness and reduced depression.
Practice mindful eating
All those cookies and pies are hard to pass up when they are right before you, but yule be grateful you did come new year when you can still fit into your favorite jeans! We're not scrooges. We would never suggest that you pass up treats entirely! A simple adjustment will do: instead of eating five cookies, try enjoying one or two. And no matter what you do, savor that cookie!
Hey, are you savoring yet? Happy holidays to you and your family from all of us at Chesapeake Vein Center & MedSpa! To learn more wellness tips and tricks or to explore our aesthetic services, please call 757.819.7633 or request a consultation online today.