With only days until the New Year, our team here at Chesapeake Vein Center and MedSpa is feeling reflective. The way we see it, as challenging as 2020 has been, this arduous year has also inspired among many of us a spirit of gratitude. Our hope for 2021 is health and happiness for everyone! In the meantime, here's our gratitude list for 2020 (and guess who is at the top of it?!).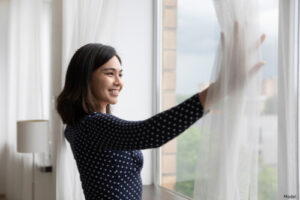 Here at Chesapeake Vein Center and MedSpa, we are grateful for:
1. YOU!
We couldn't have done 2020 without you, our amazing patients. You helped us to safely navigate through the pandemic by kindly adhering to our safety guidelines. You also act with kindness and patience toward our staff and other patients. We want you to know that we've noticed, and we are truly grateful to serve such kind patients!
2. The ability to slow things down a bit.
The go-go-go mindset is hard to break, but COVID-19 forced us to stop in our tracks. We are very sorry for all those who have suffered, yet we are also mindful of the subtle positives quarantining gave us, including the ability for many of us to work from home and avoid stressful commutes.
3. The little things.
Mind-body research tip: Feeling grateful is easier when you are grateful for the little things! Just think about it. If you spend all your time waiting for big things to happen, you miss out on life, which is composed of all the little things: a scented candle or a good book, your favorite cup of tea … It doesn't matter what your "little" things are, just remember that they can give you great happiness if you just notice and appreciate them.
4. New beginnings.
We must admit that we are thrilled to be starting a New Year! We also feel privileged to be a leading provider of treatments and procedures that help our patients make fresh starts. You could get your fresh start with something as simple as a chemical peel or BBL™ photofacial to help you brighten and refresh your look. Or, you may need a special surgical procedure to heal a hernia or remove painful varicose veins. No matter what your fresh start looks like, here at Chesapeake Vein Center and MedSpa, your health and wellness is our specialty, and our highly trained staff is dedicated to helping you reclaim optimal vitality every step of the way. Here's to fresh starts!
From all of us here at Chesapeake Vein Center and MedSpa, we wish you and your family a very happy and healthy New Year! We can't wait to see you in 2021! To learn more about our treatments, please call 757-819-7633 or request a consultation online today!