When we think about the pockets of excess fat on our bodies, it's easy to tell ourselves we should be doing more or trying harder, that it would just go away if we put in enough effort or did the right things. The team at Chesapeake Vein Center & MedSpa is here to remind you that is often not true! Everyone's body type, genetics and lifestyle are different, and much of it is out of our control. Even when we make the effort to live a healthier lifestyle, there are areas of the body that are notoriously difficult to slim, like a double chin, upper arm fat, stomach bulge and more.
You deserve to feel comfortable and confident in your body, which is why we are proud to provide FDA-cleared CoolSculpting® non-invasive fat reduction. Before you decide if non-surgical body contouring is right for you, we'd like to quiz you on how much you really know about this revolutionary treatment.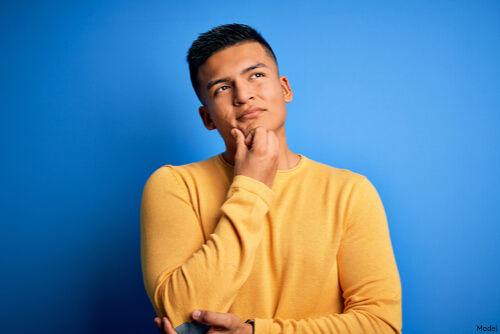 Did you know:
CoolSculpting requires little to no downtime.
When the results you're looking for are achieved without surgery, that means you can enjoy them without planning for extensive downtime. CoolSculpting patients can resume their regular daily schedule immediately after treatment. This is because CoolSculpting uses advanced cooling applicators that are designed to freeze and disable the targeted fat cells without harming the surrounding skin. The disabled fat cells are then gradually flushed away through your urine in the weeks and months after treatment.
CoolSculpting is not for weight loss.
We recommend patients for CoolSculpting if they are within 20 pounds of their goal weight. The term "fat reduction" is generally less familiar to people than "weight loss" and it's easy to think they mean the same thing. That's why we make an effort to clarify that when you invest in non-invasive fat reduction, you are safely and effectively slimming and trimming your contours to reduce pinch-an-inch fat that is difficult or impossible to be rid of with a healthy diet and exercise. This will not result in actual weight loss, but it CAN help you fit into a smaller jeans size or that slim-fitting shirt or dress you've had your eye on. It can even help you look like you've lost weight by slimming your facial profile or neck.
You can slim almost ANY area of the body.
One of our favorite things about CoolSculpting is that it can help you slim almost ANY difficult area of excess fat. CoolSculpting can be used to treat:
● Abdomen
● Upper arms
● Bra fat
● Belly fat
● Inner and outer thighs
● Flanks
● Double chin
● Back fat
● Fat below the buttocks
● Distal thigh (above the knee)
Natural-looking results are revealed gradually.
If you're not keen on sharing with friends and family that you've gotten a fat reduction treatment, or simply aren't interested in dealing with dramatic, all-at-once changes to your body, we completely understand! CoolSculpting may be ideal for you because it is administered with a series of treatments over the course of several months, and your results are revealed gradually as your disabled fat cells are naturally flushed from your system. You'll have ample time to adjust to your slimmer contours and your new look and determine whether you'd like more treatments or are happy with what you've achieved at any point.
CoolSculpting is a long-term solution when paired with a healthy lifestyle.
The freezing and disabling of targeted fat cells is a permanent solution. Once those fat cells are flushed from your system, they will not grow back. In this way, CoolSculpting is a permanent fat reduction treatment. It's important to note, however, that your remaining fat cells are still capable of growing and expanding if you gain weight. Gaining a significant amount of weight after your CoolSculpting treatments can diminish the look of your results, which is why we always recommend maintaining a healthy diet and exercise regimen that works for you. This way you can enjoy your CoolSculpting results for years to come.
This month is an ideal time to give CoolSculpting a try, because when you buy three CoolSculpting sessions this month, you'll get one free! Plus, you'll receive a free chemical peel with any CoolSculpting treatment. Learn more and get started today by calling us at (757) 819-7633 or requesting a consultation online.