At Chesapeake Vein Center & MedSpa, it's important to us that you not only achieve results you'll love, but that you get those results without unnecessary downtime or discomfort! With those values in mind, one of our favorite aesthetic treatments to recommend is microneedling. Did you know this simple treatment can reveal a range of significant skin improvements all while enhancing your natural beauty? There's nothing "fake" about microneedling.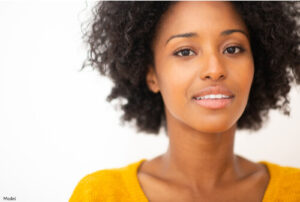 Now is the perfect time to treat yourself to intense skin rejuvenation, because this month we're offering $150 off a series of three microneedling treatments. Give us a call today at (757) 819-7633 or request a consultation online to get started.
Here's what you should know before you get started with this powerful multi-tasking treatment!
Natural-looking results from natural rejuvenation
Microneedling uses tiny needles, gently and expertly inserted into your target areas, to stimulate your skin's natural healing response. This triggers the production of healthy, new collagen for skin that is overall firmer and smoother.
Wide range of benefits with little to no downtime
Microneedling can provide a wide range of benefits such as:
● Diminishing fine lines and wrinkles
● Reducing the appearance of acne scars and surgical scars
● Diminishing stretch marks
● Tightening and lifting skin
● Providing an overall younger, refreshed look
Best of all, microneedling can achieve all of this with little to no downtime. Common side effects include mild redness, itching, stinging or tightness in the treated area, but these effects typically resolve on their own within 48 hours of treatment.
Results within the first week after treatment
You don't have to wait forever to see complexion improvements from microneedling! Patients typically see results within the first week after treatment, with optimal results becoming more visible in the six to eight weeks following treatment.
It's easy to get started!
If you're ready to enjoy a naturally revitalized look, call us today at (757) 819-7633 or request a consultation online to learn more and get started.