There are a number of different reasons why we provide CoolSculpting® non-invasive fat reduction here at Chesapeake Vein Center and MedSpa. First, this treatment offers our clients a non-invasive way to reduce or remove stubborn pockets of fat! You don't have to resort to surgery if you're not ready or interested in invasive measures. CoolSculpting is FDA-approved and requires little to no downtime, helping you be able to fit into your daily schedule. No matter how busy you are, you still deserve to love the way you look and feel! We all experience pockets of fat that won't go away with diet and exercise – it's normal, but it's also treatable with CoolSculpting.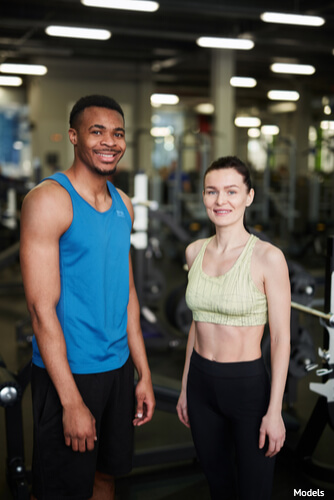 If you've long been dealing with a stomach bulge, thigh fat, arm fat, double chin or other difficult area, you'll want to look into CoolSculpting! This popular treatment uses cryolipolysis to target and freeze fat cells – permanently destroying those cells without damaging your skin. Those destroyed cells are then flushed out of your system through your urine in the weeks and months following treatment.
We believe all our clients should be fully educated about any treatment they're interested in before making a decision. That's why we've put together these tips for what you need to know ahead of and throughout the CoolSculpting process!
Read all about it
Check out our website to learn how CoolSculpting works, what the treatment experience entails and what kinds of results you can expect to see. This information will most likely answer some questions for you, but might also make you think of other things you'll want to ask during your personal consultation, which is exactly what they're for, so ask away!
Consider your expectations
It's common for people to think that CoolSculpting helps you lose weight, which is why we want to be clear that CoolSculpting is a fat reduction treatment, not a weight loss treatment. The two are quite different. If you want to lose a significant amount of weight, it's important for you to at least get very close to your goal weight before looking into CoolSculpting. The CoolSculpting technology reduces stubborn fat in specific areas where diet and exercise have been ineffective.
Do a photoshoot!
Your CoolSculpting results appear gradually over the course of a few months. The benefit to this method is that your results look completely natural! It can, however, make it more difficult for you to truly see and appreciate the difference it's made to your contours. That's why we encourage you to take before and after pictures! Take photos of your treatment area(s) just before your first CoolSculpting session, and then again a few months post treatment. Comparing your before and after photos will help you see how much your contours have really improved!
Keep making healthy choices
The fat cells destroyed by CoolSculpting cannot come back – it's one of the many great advantages of this treatment! What it can't do, however, is keep your remaining fat cells from continuing to grow or change according to your lifestyle. For that reason, we encourage you to continue to eat a healthy diet and keep up with regular physical activity in a way that works best for you. This will help you maintain your new slimmer and trimmer contours for the long term!
Now that you're armed with all this information and advice, you're certainly prepared to call (757) 819-7633 or schedule a consultation online today and see how CoolSculpting can help you love your look!