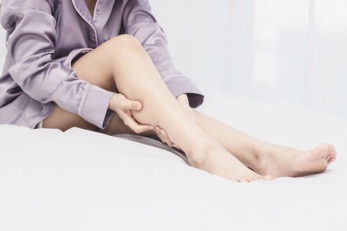 Varicose veins are a common problem, affecting up to 25 million Americans, according to the American Society for Vascular Surgery. Sometimes, varicose veins are painless and present little more than an unsightly nuisance.
But varicose veins are a part of chronic venous insufficiency disease (CVI), a disorder that causes blood to pool up in distended veins rather than circulating back to the heart. If left untreated, CVI can worsen and cause serious discomfort. Did you know that more than 2 million workdays are lost each year to severe cases of varicose veins?
It's time to see a vein specialist if you experience:
•Leg pain, aching, or tired or weak legs, especially after long periods of standing or sitting
•Burning and itching of the skin
•Swollen legs and/or swollen ankles (edema)
•Color and texture changes of the skin
•Open wounds (skin ulcers)
Board-certified general surgeon and vein specialist Dr. Surya Challa has received recognition as one of America's top surgeons, successfully treating vein concerns for more than a decade. An expert in phlebotomy, Dr. Challa provides the most advanced, state-of-the-art and minimally invasive vein treatments to restore comfort and vein function with minimal downtime.
If you're suffering from varicose veins or have other symptoms, don't hesitate to get the help you need. Call  757.663.5461 or schedule your personal consultation today.