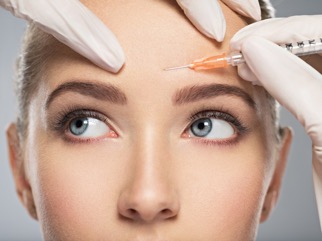 Despite their popularity, injectables are still misunderstood by many. To set the record straight, here are the most common myths we've heard regarding Botox® and dermal fillers, the world's most popular non-surgical anti-aging treatments.
Myth: Injectables make you look "fake."
Fact: Unless you are seeking the "overdone" look, there's no reason for anyone to know you've undergone injectable treatments. In the hands of a skilled injector with the proper technique and a thorough knowledge of anatomy, you can look forward to months of flattering, natural-looking revitalization.
Myth: Injectables are risky.
Fact: FDA-approved injectables are safe and trusted anti-aging treatments that have been enjoyed by millions of people worldwide. With minimal to no downtime or side effects, injectables can take years off your appearance by smoothing lines and replenishing lost volume.
Myth: It doesn't matter where you go for treatment.
Fact: The skill and experience of your injector is the key to every successful treatment. Dr. Surya Challa offers years of injectable experience to provide the most flattering, natural-looking benefits.
Call 757.663.5461 or schedule your free consultation today!