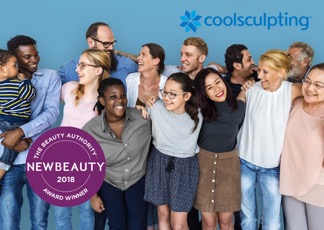 We weren't surprised when CoolSculpting® won its 5th consecutive NewBeauty award in May. We see how well this non-invasive fat reduction treatment works for our patients every day. But as effective as it is, CoolSculpting isn't ideal for everyone. Here's a quick quiz to assess your fit.
Which areas of your body do you wish to slim down?
CoolSculpting is terrific at trimming down stubborn pockets of pinchable fat on many areas, including a double chin, upper arms, bra line, belly, waist, thighs, and more. If your answer is "everywhere," you may be better served exploring dietary changes that can help you lose weight. CoolSculpting is not a weight loss treatment, so it won't reduce your overall size or weight.
Is your weight stable?
CoolSculpting is recommended for people who are generally within 30 pounds of their ideal weight. You may undergo a successful treatment, but your results will change if you gain weight. To maintain your results, it's essential to keep a healthy lifestyle, including a stable weight.
Do you want to see your results right away?
CoolSculpting offers gradual results. Once it freezes and disables targeted fat cells, your body kicks in and slowly purges the fat cells from your body in the months following treatment. You should expect to see optimal improvements within 3 to 4 months following your treatment for natural-looking fat reduction.
To learn more about CoolSculpting, call  757.663.5461 or complete our online consultation request form today.