Now that the kids are back in school, it's prime self-care time! When was the last time you truly indulged yourself, just because? Mounting research indicates that treating yourself to activities you love provides benefits that far surpass the activity itself. In other words, getting a medical spa treatment you've always wanted is about so much more than just getting a medspa treatment! When you treat yourself, you are releasing endorphins, which help to reduce the stress hormone cortisol which, in turn, helps to boost your mood, and so on…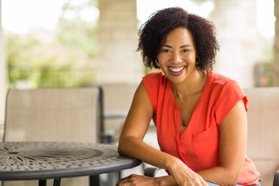 So, our next question is: which medical spa treatment is on your self-care list this fall? Here are a few of our favorites:
Laser Hair Removal
If you like the idea of experiencing years of carefree confidence and comfort, it's time to book your series of laser hair removal treatments. Laser hair removal removes unwanted hair so you no longer need to worry about shaving, plucking, or waxing it. What this means to you is no more red bumps, ingrowns, stubble, or hassle. Priceless is the perfect word for this treatment!
CoolSculpting
That fat bulge seriously needs to go. You've had it since you can't remember when, and it's holding you back from loving your body. We've got news for you: there's no need to suffer when the CoolSculpting® experts at Chesapeake Vein Center and MedSpa have what it takes to get the job done. What are you waiting for? Call 757.663.5461 for a consultation today!
Spider Vein Treatment
Now is the perfect time to finally rid your legs of spider veins. Though harmless, these pesky red and purplish veins are unsightly and can age you well before your time. Board-certified vein surgeon Dr. Surya Challa offers years of experience treating vein concerns, and he can't wait to help you enjoy the clear, vein-free legs you've always wanted.
Our goal at Chesapeake Vein Center and MedSpa is to bring out your best and help you feel amazing, and we are here for you every step of the way! Self-care takes limitless forms, and can be as simple as enjoying a cup of tea or snuggling with your pet. Whatever you do, do it for YOU! For more information about our treatments, please schedule your consultation by calling 757.819.7633 or request your personal consultation online today.