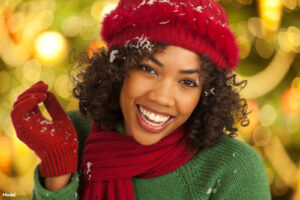 Though we still have some time before we ring in the New Year, our team at Chesapeake Vein Center & MedSpa is already looking ahead to new beginnings and new possibilities.
One resolution we'll surely be making is to focus more on self-care in the New Year. Self-care is the greatest gift you can give yourself, so why not do so with an aesthetic or wellness treatment? To help you get an early start, we're holding month-long specials on the self-care solutions that'll have you looking and feeling like your most radiant self yet!
This month, we want to kickstart New Year resolutions early with these amazing deals on your favorite treatments and skin care products:
25% off CoolSculpting® body contouring with 6 or more treatments
FREE full-size RAD sunscreen ($56 value) with purchase of three-step skin care (cleanser, toner, moisturizer)
Clinical Facial, Dermaplane & Peel 15% OFF your choice of 2
Holiday Botox® Sale! Enjoy Botox for only $11/unit
As we reflect on the past year, the team at Chesapeake Vein Center & MedSpa wants to let you know just how grateful we are for YOU, our amazing patients. We truly couldn't have done 2021 without you. Your kindness and patience to our staff and other patients has not gone unnoticed. We are truly grateful to serve such kind patients!
We can't wait to help you look and feel like your best self this holiday season and throughout the New Year! To learn more about our treatments and how you can save BIG, please call 757.663.5461 or request a consultation online today.
From all of us here at Chesapeake Vein Center & MedSpa, we wish you and your family a very happy and healthy holiday season and New Year! We can't wait to see you in 2022!