Have you ever wondered what the difference is between a laser peel and a chemical peel? We thought you might be curious, so we decided to break down the benefits of these two highly popular skin rejuvenation treatments. By the way, the timing couldn't be better to schedule a peel, now that fall is officially here. Peels are an easy and effective way to remove UV-damaged skin cells and intensely refresh your complexion.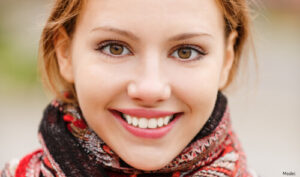 What's a chemical peel?
A chemical peel uses a special formulation of exfoliating agents to remove the outermost layer of your skin, revealing vibrant, new skin beneath. Our master aesthetician will gently apply the peel solution to your skin, allowing it to penetrate the surface for a specified period of time. As the chemical peel goes to work exfoliating the outermost layer of skin cells, it's stimulating your skin's natural healing response to grow healthy new skin and vibrant new collagen and elastin growth. Overall, a chemical peel provides a wide range of complexion benefits, including diminished lines and wrinkles, reduced age spots, sun spots and other pigmentation irregularities, brighter, more even tone, smaller pore size, smoother texture and much more.
What's a laser peel?
For our laser peel, we proudly offer MicroLaserPeel®. This advanced laser peel technology is similar in benefits to a chemical peel, but instead of using chemicals, MicroLaserPeel uses laser energy to remove the outermost layer of skin.
Which peel is right for you?
What is your skin type? The chemical peel can safely treat even darker skin tones without risk of side effects like hypopigmentation. Generally speaking, lighter skin tones can tolerate both chemical peels and laser peels, while darker skin tones respond best to chemical peels.
A chemical peel involves applying a chemical solution to your skin, whereas MicroLaserPeel penetrates your skin with laser energy. Both chemical peels and laser peels are highly adjustable treatments, and we will tailor your peel to your skin's exact needs. However, a laser peel may be a better fit for you if you like the idea of avoiding the application process of a chemical peel. Some people love the tingling sensation of a chemical peel, whereas others love the clean and precise process of a laser.
Both types of peels involve the same type of side effects and downtime, including redness and peeling. Depending on the intensity of your peel, you may experience a few days to a week of pinkness and flakiness.
We can't wait to help you discover which peel is right for you! To learn more about peels, please call 757-819-7633 or request a consultation online today.