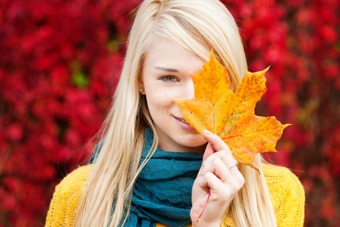 Laser skin rejuvenation is a fabulous way to revitalize your complexion any time of year. Still, the colder months of fall or winter are an ideal time to partake in any laser treatment. Here's why:
Less sun exposure = more safety
Lasers and the sun don't mix. Exposing your skin to the sun before or after your laser treatment will increase your risk of adverse side effects and impair the laser's ability to work at its optimal level. Before undergoing any laser skin treatment, be sure to inform us if you have recently been exposed to the sun or have applied any type of tanning products.
Less sun exposure = easier downtime
Depending on your treatment, you can experience anywhere from a few minutes to a week of downtime as your skin renews itself in the days following treatment. Your newly treated skin is extremely vulnerable and needs to be shielded from the sun 24/7. It goes without saying that it's much easier to avoid the sun during the colder months, when the days are shorter and you're inside more often anyway.
Less sun exposure = longer-lasting benefits
Protecting your skin from the sun is the only way to maintain your results over the long-term. Applying SPF daily is an essential part of your beauty regimen, in addition to wearing hats and protective clothing whenever you are outdoors. Without a doubt, sun protection is infinitely easier to do in the winter, when you're covered by warm clothing and indoors most of the day.
Best of all, if you undergo laser skin treatments this autumn, you'll be able to enjoy your newly revitalized, glowing complexion all winter long.
To learn more about what laser skin rejuvenation can do for you, call  757.663.5461 or request an online consultation today.