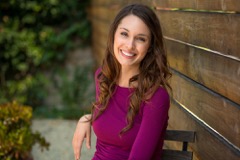 Is there anything more satisfying than looking in the mirror and seeing vibrant, glowing skin? We don't think so! As you get older your skin can lose some of its natural radiance. The surface texture can become blemished and rough, with imperfections overpowering your natural beauty. This can be frustrating and cause a loss of self-esteem—but there is a solution!
Chesapeake Vein Center and MedSpa offers a wide variety of treatments that are great for restoring balance to your complexion. One of the most effective of these treatments is the Halo™ Fractional Laser. This innovative laser technology helps to correct wrinkles, texture problems, and mild to severe acne scars for a smooth and beautiful appearance.
The Halo Fractional Laser is safe and effective for use on all skin types, and has an array of features that allow it to maximize results. For example, its Dynamic Thermal Optimization monitors the temperature of the skin to ensure that each client can get the most out of their treatment. Another feature actually cools the treated skin as the laser is working to prevent discomfort.
There is minimal downtime associated with the Halo Fractional Laser in Chesapeake and treatments generally take less than an hour to complete depending on the size of the targeted area. Call 757-663-5461 today to schedule your consultation today!