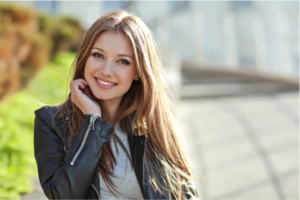 While beauty trends come and go, certain tools of the trade—like micro-needling—have staying power. Though this skin rejuvenation treatment has been around for ages, it's enjoying a recent surge in popularity thanks in large part to the discovery that micro-needling works perfectly to enhance the efficacy of your favorite skin care products.
Micro-needling remains the same great treatment it has always been, with the capability to boost collagen and elastin production to leave skin looking and feeling younger. This treatment can also diminish fine lines and wrinkles, reduce the appearance of scars, stretch marks, and improve uneven skin tone and texture. When combined with potent skin care products, micro-needling results are comparable to the benefits of photofacials and fractional laser therapy. In fact, many of our clients achieve amazing results when they supplement their at-home skin care routine with regular micro-needling sessions. For maintaining beautiful skin in between your visits to Chesapeake Vein Center and MedSpa, we offer leading medical-grade skin care lines including SkinMedica®.
Discover all of the benefits micro-needling can unlock, first-hand! To get started, call us today at  757.663.5461 to schedule your consultation.