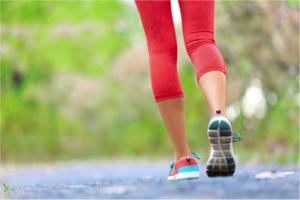 As 2017 comes to a close, chances are you're gearing up to make some changes for the better. Whether your wish is to eat better, exercise, or save more, we salute you for striving to improve yourself. Change is never easy, and despite what you may have heard from naysayers, New Year's resolutions are actually quite good for you!
To help you start the new year off on the right foot, here's some wellness wisdom about New Year's resolutions, compliments of Psychology Today:
They can increase your chances for success.
Research indicates that success rates are a whopping 10 times higher for people who make resolutions as opposed to people who desire change but forgo the resolution part. So go ahead and make those resolutions. They can only help you!
Failing isn't a bad thing.
It doesn't matter if you've failed to achieve a resolution for three years straight. Psychologists have discovered that the more times you try, the more likely you are to succeed. Give it another try, and this could be your year!
Getting specific is key.
Are you hoping to get back into shape or save money this year? You'll increase your chances for success by breaking your goal down into specific actions that you can measure. For example, walking an extra 500 steps a day is a more achievable goal than "getting in shape."
Happy New Year! Let us help you achieve your very best for 2018! Call  757.663.5461 or click here to schedule a consultation at our medspa today.