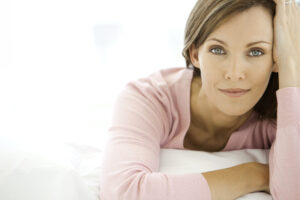 The weather may still be a little chilly, but springtime is just around the corner. There's no better way to begin the warm months than with a rejuvenating skin treatment at Chesapeake Vein Center and MedSpa!
As we age, our skin can lose some of its natural elasticity, and wrinkles tend to form around our mouths, eyes, and foreheads. In addition to wrinkles, years of sun exposure as well as natural signs of aging can cause age spots, hyperpigmentation, and uneven skin texture to appear. We offer a wide variety of skin rejuvenation treatments in Chesapeake, and we understand that choosing which is right for you can be overwhelming. This is why our friendly and experienced staff can determine which skin rejuvenation treatments are best for you skin type and skin concerns.
Skin rejuvenation treatments in Chesapeake such as chemical peels, photo facials, MicroLaserPeel®, Halo™ Fractional Laser, and fractional laser skin resurfacing can help reverse various signs of aging so you can look as youthful and confident on the outside as you feel on the inside! The majority of our skin rejuvenation treatment options can be performed during your lunch break and require little to no downtime, so you can get back to work and your daily life immediately afterwards!
Find out which skin rejuvenation treatment is best for you by scheduling your consultation! Call us at 757-663-5461 today.