Spring is finally here and summer is right around the corner — it's the perfect time to do something just for you that will have you looking and feeling fresh, new and confident. Thankfully, our team at Chesapeake Vein Center & MedSpa is expertly trained to help you love the skin you're in — with chemical peels! — and enjoy a relaxing self-care experience in the process.
You may be wondering how you can tell if a chemical peel is the right treatment for you or what the treatment is really like. What benefits can you expect and how soon will you see them?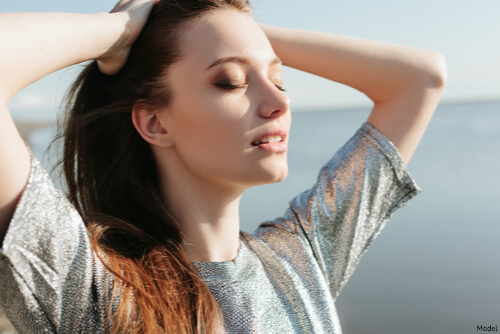 You are asking all the right questions!
Here's a closer look at chemical peels, plus treatment tips and more.
What are the benefits of a chemical peel?
Chemical peels require little to no downtime and are designed to improve the look of:
● Fine lines and wrinkles
● Melasma
● Sun damage
● Acne discoloration
● Redness
● Textural irregularities
● Dullness
● Large pores
● Sunspots, brown spots, age spots
What is a chemical peel treatment like?
Chemical peels work by exfoliating the outermost layer of skin cells with a specially formulated chemical solution. This exfoliation allows chemical peels to reveal an intensely renewed and overall smoother, younger-looking complexion. Treatments typically take 30 to 45 minutes, depending on the size of the targeted area.
We proudly offer three different kinds of peels: Illuminize® and Vitalize® peels by SkinMedica® and the VI Peel by Precision Plus. These peels have different levels of intensity and use different formulas, so your treatment can be tailored to your unique skin type and goals.
How many treatments will I need and when will I see results?
Chemical peels are formulated to reveal buildable benefits over time, with optimal improvements typically seen after a series of at least three treatments, depending on your skin type and goals. You can expect to enjoy your results five to seven days after treatment, making this a great option to plan at least a week or two before a big event or vacation, so you can make the most of your renewed, radiant skin. Just be sure to apply sunscreen vigilantly to keep your newly refreshed skin safe from harmful UV rays. Daily sunscreen application is the most important step you can take to maintain your glow for the long term!
How do you know if a chemical peel is right for you?
We love this question because almost everyone can benefit from chemical peels! One of our favorite aspects of chemical peels is that they are fully customizable and safe for nearly every skin type, including darker skin tones. If you're bothered by the look of lines and wrinkles, hyperpigmentation, dullness or rough texture, a chemical peel can help you love your look again.
This month, the benefits just keep coming because you'll receive a FREE chemical peel with the purchase of any CoolSculpting® non-invasive fat reduction treatment!
To learn more about chemical peels, CoolSculpting and other proven self-care solutions at Chesapeake Vein Center & MedSpa, call our team at (757) 819-7633 or request a consultation online today.