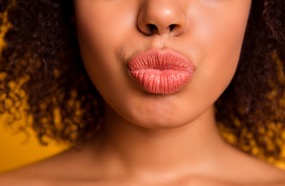 With Valentine's Day only weeks away, thoughts of candies and kisses are probably on your mind. Want to know what we're thinking about here at Chesapeake Vein Center and Medspa? Injectables! More specifically, the time is right for dermal filler treatments so you can look and feel amazing not just on Valentine's Day, but every day.
There's still time to schedule your dermal filler treatment if you're in the mood for luscious lips and a refreshed, revitalized look. Here are a few expert tips for getting the most out of your dermal filler session:
Plan ahead.
Dermal fillers offer immediate benefits, but they still take time to fully settle into your facial contours. You should also plan for side effects like swelling. Any time you are injected with a needle, swelling and pinpoint bleeding can result. This normal and common side effect should subside within a week. This is why scheduling your dermal filler session well before a special date is crucial.
Prepare.
In addition to scheduling your treatment well before you need to see results, you should also prepare your body for your treatment. Reducing your intake of substances that thin your blood, such as aspirin and alcohol, will help reduce your risk of bruising. We recommend cutting out any blood thinning substances at least a week before your session.
Pick an expert.
Not just any medspa will do when it comes to scheduling your dermal filler treatment. It takes years of experience to become an expert injector who fully understands the intricacies of dermal filler treatments, including proper placement and injection technique. We offer years of experience performing successful injectable treatments and are committed to helping you achieve your very best results.
To schedule your dermal filler consultation or learn more, please call  757.663.5461 or request your personal consultation online today!