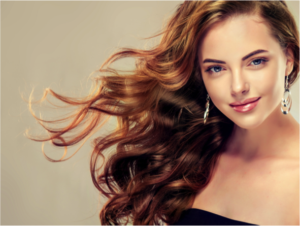 We couldn't believe our eyes when Allure magazine asked on last month's cover, "Is Botox Feminist?" While such a big question isn't easy to address, we can certainly share what we've observed here at Chesapeake Vein Center and MedSpa: our clients feel happy and empowered when they take their beauty into their own hands—or rather, entrust it to ours! Botox® and dermal fillers like Juvéderm® can turn back the clock by minimizing signs of aging to help you look and feel your best.
By reducing muscle activity, Botox can minimize crow's feet, forehead lines, and other wrinkles for up to four months per treatment. Another popular option is a hyaluronic acid-based dermal filler. If thin lips, facial folds, or lack of facial volume are a concern, FDA-approved Juvéderm may be the key tor plumping skin and diminishing lines and wrinkles for up to a year. Perhaps the most exciting news about Botox and dermal fillers? They can also be used preventatively to keep wrinkles and lines from showing up in the first place! What could be more empowering than that?
Whether you opt for Botox, Juvéderm, or a combination of both, you'll be in the best of hands with the skill and precision of Dr. Surya Challa, who will ensure your injectable results are nothing short of gorgeous.
Tackle the world with utmost confidence this spring! To learn more about Botox and dermal fillers, call us at 757.663.5461 to schedule your consultation.