The season for shorts and bathing suits is right around the corner, which is usually an exciting thing! We don't know about you, but we're ready to be done with the chill of winter. But if you have numerous or noticeable spider veins, you may not feel the same excitement.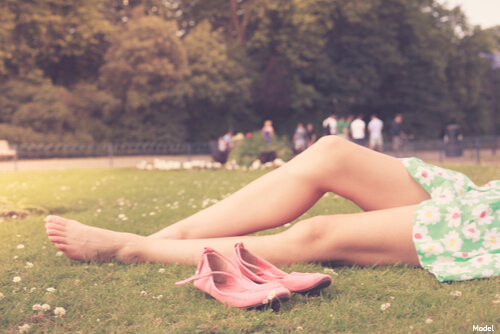 Here at Chesapeake Vein Center and MedSpa, we completely understand! After all, vein treatment is kind of our thing. We believe in helping people diminish or even eliminate their troublesome spider veins, because everyone deserves to feel nothing but carefree excitement about the return of warmer weather!
The best part about this time of year is that it's a great time to start treating your spider veins, so you can be sure they won't be a bother by the time summer gets here. Not only that, but this month we're offering 10% off sclerotherapy and laser vein treatments, both of which are excellent solutions for dealing with pesky spider veins!
It's important to us that you be informed about what our treatments entail, so here's what you should know about sclerotherapy and laser vein treatment!
Sclerotherapy simply involves injecting your spider veins with a special solution, causing them to collapse and gradually fade away in the weeks after your treatment. Little to no downtime is required, but our trained staff will ask you to walk around right after your treatment. We do this because walking encourages normal blood flow. In addition, you should expect to wear compression stockings for a few weeks following your treatment. These help limit any swelling and can even speed your healing!
Laser PhotoFacials use non-invasive laser energy to target and disable your spider veins, causing them to collapse and gradually fade. We often recommend a series of treatments to see optimal results, depending on the number, size and severity of the veins. During your personal consultation we'll determine the specific number of treatments you'll need.
Now you know that you really don't have to keep living with your spider veins, or constantly covering them up? Our expert team is ready to help you love your smoother, clearer skin with little to no downtime, so give us a call today at (757) 819-7633 or request a consultation online to get started! A carefree, confident summer can be in your future.