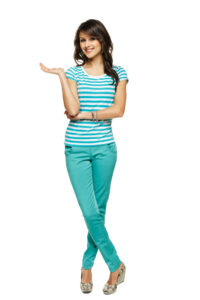 Before your New Year's Resolutions fade away in 2015, take the steps to living a healthier lifestyle with CoolSculpting® from Chesapeake Vein Center and MedSpa.
At the start of the New Year, many people follow routines with improved diet and exercise plans. Often, these plans help to create a desired appearance, but sometimes, diet and exercise just aren't enough. When you have stubborn fat that just won't go away, CoolSculpting serves as an ideal, non-invasive procedure.
CoolSculpting freezes away the fat cells that you just can't burn, and allows the body to naturally rid itself of fat without any downtime. With CoolSculpting, you will be able to live a healthier lifestyle and have the body to match. CoolSculpting is also only minimally discomforting, with most patients experiencing only a brief period of cold before the skin numbs entirely.
Optimal results from CoolSculpting procedures usually occur between 60-90 days after treatment, meaning that you will be primed and ready to unveil your summer beach body!
Call us at 757-663-5461 to learn more or to schedule a consultation for CoolSculpting at the Chesapeake Vein Center and Medspa!