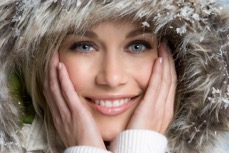 Why do we celebrate the New Year? There is something about a fresh start that offers promise and potential; we love a clean slate. Maybe you'll get a new hair style or embark on a different fitness routine…but what about your skin? Your skin deserves a fresh start, too, and a chemical peel can provide that refresher you're looking for.
Chemical peels do more than mitigate the signs of aging, though they do this as well, for a rejuvenated you. They can correct hyperpigmentation, such as age spots, melasma, brown spots, and redness. We create a customized experience; each chemical peel is created to achieve the results you desire, and each peel is matched to your complexion for optimal results.
The average treatment lasts between 30 and 45 minutes, and you can see results in as few as five to seven days. By removing the dead skin cells on your face, neck, or chest, a chemical peel can help you enjoy a fresh start to this New Year. Everyone's skin is unique. If you have specific questions about what to expect from your chemical peel or the results, our team will answer them during your consultation.
Banish the signs of aging and hyperpigmentation that you dealt with last year, and start this year with the clean slate you deserve! To discuss how you can get started today, schedule your free consultation online or give us a call at 757.663.5461.