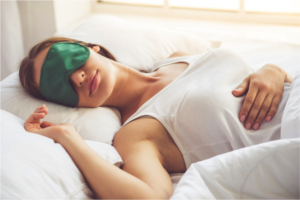 Have you heard that the term "anti-aging" is falling out of favor? Allure magazine recently announced that it would no longer use those two words in tandem, and Global Cosmetic Industry, another prominent beauty publication, declared that it was "time for a new approach."
We understand the backlash because the term does have a negative connotation. Anti-aging implies that aging is bad when, in fact, we know aging is a marvelous thing! Our mission at Chesapeake Vein Center and Medspa is to help you achieve your best at every age—to be a Super Ager!
In case you didn't know, a Super Ager is someone who looks amazing at every stage of life. Age is meaningless to a Super Ager because they look and feel vibrant inside and out. Here are a few easy tips for acquiring Super Ager status:
Find joy. Numerous psychological studies point to happiness as a key predictor in aging. One study analyzed a group of people who looked exceptionally young for their age, and discovered that the biggest commonality among them was a high level of happiness.
Sleep more. Beauty sleep is no joke. Sleep is your body's blissful way of renewing and repairing itself from the damage of daily life (UV rays, pollution, stress). When you sleep, your body produces new collagen, which keeps skin plump and resistant to wrinkles.
Be smarter about your skin care. Not all skin care is created equal. Look for products that contain antioxidants to fend off collagen-killing free-radicals. Vitamin A is another powerful skin booster, promoting new cell growth and diminishing lines and wrinkles.
Skin treatments are also a must for removing UV damage and stimulating new collagen production. We proudly offer a leading selection of treatments, including fractional laser skin resurfacing, MicroLaserPeel®, photo facials, Halo™ laser skin resurfacing, and micro-needling.
It's never too late to become a Super Ager! Call 757.663.5461  or click here to schedule a consultation today.