Calling all military, teachers, moms and nurses out there in Hampton Roads, it's Appreciation Month! We'd like to thank you for all you do by offering 25% off your next CoolSculpting® non-invasive fat reduction treatment or series of treatments. That's a pretty SPOOK-tacular sale, wouldn't you agree?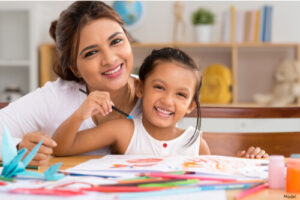 If you're like us, all the months we've spent watching Netflix and snacking while laying low at home have not done our figures any favors. If you're feeling discouraged about your appearance, we are eager to inform you that you don't need to go it alone any longer. We can help you slim down with CoolSculpting!
Are you curious to see if CoolSculpting could help you? Here are a few expert tips based on our firsthand experience administering this treatment.
How's your weight?
For your best results with CoolSculpting, we recommend being within 20 to 30 pounds of your ideal weight. If you've gained more than that, which happens to the best of us, you may first want to lose some weight before undergoing CoolSculpting treatments. The reason is that CoolSculpting isn't a weight loss treatment. It is designed for a very specific purpose: to reduce pinchable pockets of fat, like a muffin top, spare tire or double chin. If you are hoping to reduce your overall size or weight, we recommend putting off your CoolSculpting until you've reached your weight goal.
How's your fat?
This seems like a silly question, but all body fat is not created equal. There's subcutaneous fat, the type of pinch-an-inch fat that we love to make up nickames for, like batwings, banana rolls and saddlebags. Subcutaneous fat is harmless (though annoying), and it's the type of fat that Coolsculpting was invented to tame!
The other type of fat is called visceral fat, and this type of fat lives deeper within your body, wrapping itself around your internal organs. Visceral fat is not pinchable or pliable. Unfortunately, it's also not harmless. Visceral fat is linked to health problems, so we recommend seeing your primary care physician for help reducing this type of fat, which can be improved with a healthy diet and exercise regimen.
CoolSculpting is truly an amazing treatment that can help you get closer to your body contouring goals! We can't wait to help! To discover if CoolSculpting is right for you, please call us at 757-819-7633 or request a consultation online today!