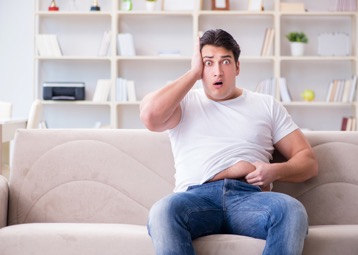 It's time to think outside the box and give Dad a present he won't expect—a gift he would never even think to ask for…
We're talking about CoolSculpting® non-invasive fat reduction!
CoolSculpting is the world's most popular non-invasive fat reduction treatment, helping millions of people across the globe to reduce their unwanted fat bulges without surgery and with little to no downtime. CoolSculpting is the extra help Dad has always needed. In fact, it's the extra help we all need because it's designed specifically for that pinch-an-inch fat that plagues almost everyone, even skinny people. By the way, this pinchable fat is called subcutaneous fat. It's fat that sits directly below the surface of skin, and it's CoolSculpting's primary target!
We're a CoolSculpting Certified Practice, having received advanced training to perform the highest level of CoolSculpting treatments. And with expertise comes experience—We've also achieved Club 1,000 status, which means we've successfully performed over 1,000 CoolSculpting treatments. So you can rest assured that Dad is in the right hands.
Help Dad get his body back and buy him a gift card today! You can purchase a gift card by stopping in, calling 757.663.5461, or requesting a consultation online today!